Patch Pros Interior Painting Service
Patch Pros is focused on Quality, Speed, and Time Savings when it comes to our interior painting service.
What is Interior Painting?
Interior painting is what the name describes, painting the interior of your house. Interior painting can be doing touch-ups on walls that are already painted, creating accent walls, or repaint your home entirely.
You can definitely paint your own interior walls. Start with identifying the room you wish to paint. Clear the walls and see if there are any damages that need repair.
If there are repairs, contact us if the repairs require a professional, then clean the walls to be prepped. 
As you do this, find out the color of paint you want, the brand you would like to use, and the type of paint you would like to use. If you have done all these steps then you are about ready to go. 
The last thing you need to do is get your prep material. Prep your walls and floors before you paint. 
Finally, you are ready to go, take your time, and enjoy!
There are 5 main sheens of paint, which are categorized based on how they reflect light. In order from least shine to the most, they are Flat/Matte, Eggshell, Satin, Semigloss, and High Gloss.
Flat/Matte: 
Provides the most coverage and is able to hide slight imperfections — however, it is not a very durable paint. This sheen of paint should be used in areas that will not get a lot of traffic, such as ceilings.
Eggshell: 
Eggshell is a step above flat paints, it's slightly brighter and provides more durability.  It's most common to use eggshell paint in living rooms and dining rooms.
Satin: 
Satin is the most popular of all paint finishes as it provides a "happy medium" of durability and smoothness. The downside of satin is that it will bring out any imperfections in your walls and ceilings.  If you plan on using a satin (semi-gloss, and high gloss as well) drywall repairs are vital to keep everything looking fresh. Satin is a great choice for kids' rooms, bathrooms, and kitchens because it will resist stains and also be easier to clean.
Semi-Gloss:  
Semi-gloss is also a great choice for kids' rooms, bathrooms, and kitchens. It is very durable and mildew resistant. Keep in mind that wall preparation is important when it comes to satin, semi-gloss, and high gloss as these reflect the most amount of light and will bring out any minor details — even your brush strokes!
High Gloss:
High gloss reflects the most light of all sheens of paint. It is the most durable and easiest to wash. This type of paint is commonly used for trim, cabinets, doors, and exterior parts of your home.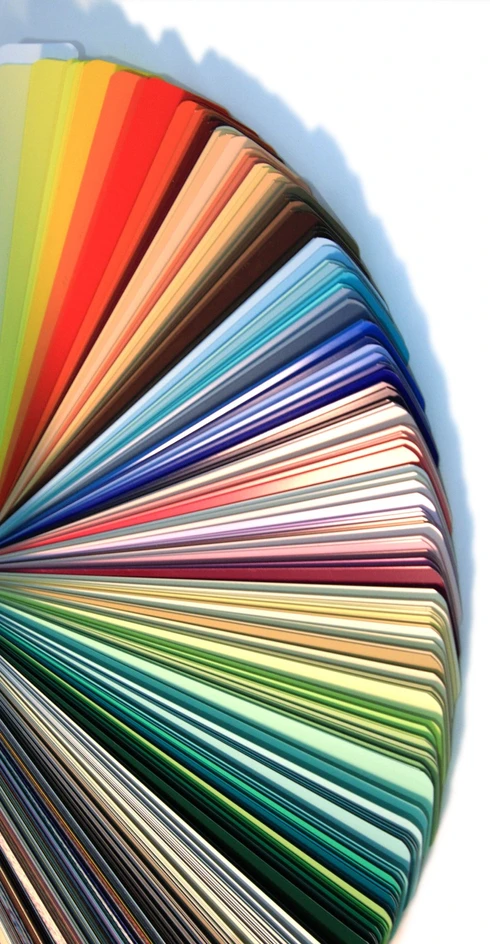 Start With Drywall Repairs
Before tackling your ceilings and walls it is vital to inspect if there are any repairs on the walls needed. These include doorknob holes, nail or mount holes, scuff marks, previous water leaks, loose tape, stress cracks, or nail pops.
Have a big project or not sure if you can make a clean painted wall?  Patch Pros has you covered! We are experts in painting home interiors. We know what types of paint to use and where to use them. We fully prep your walls and rooms to make sure that the painting is done cleanly and professionally.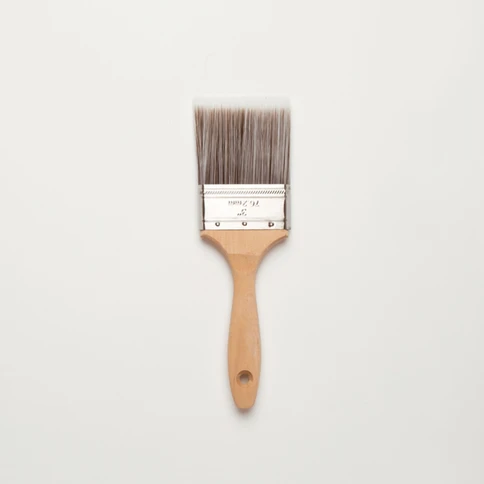 Patch Pros Interior Painting Process
Before beginning your painting service, we first consolidate any furniture into the center of the room.  Once that is done, we do a thorough cleanup by sweeping and vacuuming ceilings and walls so they are free of spiderwebs and dust.  
Next Patch Pros will tape down heavy construction paper to protect the floors from any drips, paint specks, or spills and cover any items with painter's plastic to protect your belongings.

Most painters use spackle or caulk to fill in small holes so they can quickly get to work on the walls.  Since Patch Pros also does drywall repair, we carry the tools and supplies you may need for larger repairs before we begin painting.  We supply different tools depending on the job — whichever is more efficient.  
Patch Pros can either roll the paint on walls, or we use a paint sprayer for larger jobs. Patch Pros does a final clean-up of your floors once the interior painting is done.  

We carefully dispose of all of the painter's plastic and construction paper into our trailer to leave you mess-free.