Patch Pros Exterior Painting

We Make Sure Your Exterior Painting Is Done Properly
Painting the exterior of your home is no easy task, be that your walls or the porch. Taking it all on without the proper prep time, knowledge and proper tools can lead to jobs that don't last long. Patch Pros follows three simple steps to have the best long-lasting exterior paint jobs.
We schedule according to the weather forecast.
Weather is key for exterior painting. Not just the day of painting, but the days following. Always check for high wind, rain, or storms. The last thing you want is your fresh exterior paint job to wash away the day after.
We schedule accurately for the proper outside temperature.
The optimal temperatures for exterior paint to be applied are between 50 and 90 degrees. Having you're exterior painted outside of the optimal temperatures risks your paint chipping or peeling off.
We take adequate time to prepare the surface.
Pressure washing, scrubbing, removing loose paint, repairs, sanding, removing loose caulk.
Considering the options above most exterior paint can last from 5-10 years. At Patch Pros, we go above and beyond to push that number.
What Exteriors Patch Pros Can Paint

Home Exterior Painting
The exterior of homes varies, depending on the materials it is made out of and the style of the home. Patch Pros requires a careful inspection to make sure that exterior painting is done properly.
Shutters Painting
Shutters accent your home windows creating a great balance for how your home looks. Patch Pros removes the shutters so they can be cleaned properly then we repaint and reinstall them!
Concrete
Concrete can be very bland and not appealing to your eye. So if you are looking to get a fresh new color or refresh an old coat we have you covered.
Porch Painting and Staining
The back of your home is not something that many others are invested in, unlike the front more personalization can happen here. So painting or staining your porch is a fun way to liven up your home's feel. In many respects your homes feeling porches are similar to that of decks, but with a key difference of having a roof over them. Be sure to know if you want a natural wood stain finish or a colorfully painted porch.
Decks Painting and Staining
Much like porches, decks are a great way to create your personalized section outside your home. Since this section is open you need to understand that sunlight will damage the paint or stain. This will cause the paint to deteriorate faster, but most exterior deck paints take this into consideration and help the longevity.
Shed Painting and Staining
Your home may have an extension that needs to be painted to match or accent your yard. If this extension is a shed, then Patch Pros has you covered. Sheds are exterior, extensions of your home that need to be painted correctly for an everlasting look.
Shrub covers are used to help cover your plants when they need
protection from the weather or animals. If you have a wooden shrub cover we got you covered.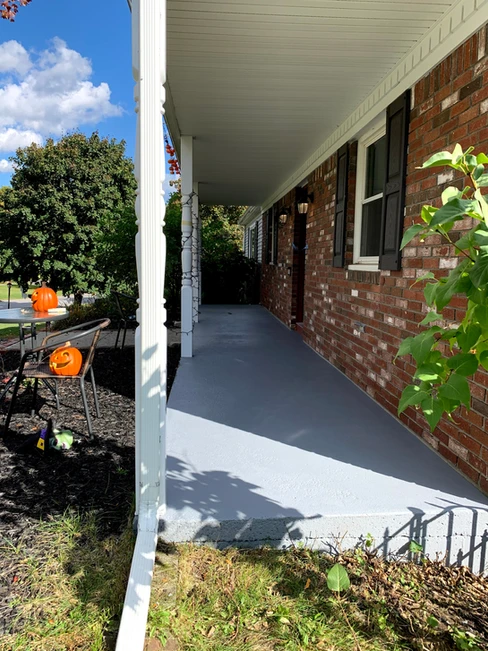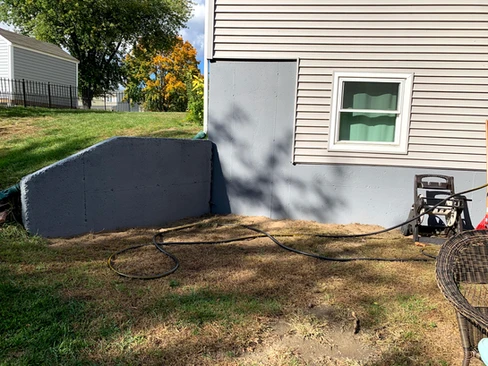 Why should you paint the exterior of your home?
There are many reasons for you to consider painting your home's exterior. You could need a new paint because the old paint is dulling and flaking, you may want a new color on your house, or you could need a section repainted after repairs. Does any of these sound like your home? 
Hire a Professional Home Exterior Painter
Patch Pros knows that painting the interior of your home can be fun and easy for the family but the exterior of your home is completely different. There are many factors that go into painting the exterior of your home. How the weather is, how the temperatures are, and the need to adequately prepare the surfaces. 
These factors plus the strain and dangers this painting can have, if not done correctly, are why we suggest you hire professionals. We know that your home can feel so much better and we also know that you do not want to have to keep painting year after year.